6.04 An original partnership -The Citadels & Cruise lines-
Registered on the Ethereum Blockchain on December 16, 2021 at 11 pm

This is an original opportunity for an international leader?

A mutual arrangement, the sharing of an idea/project of the first fifty Citadels in Italy and its diffusion worldwide is an excellent opportunity. A leading company in the tourism/cruise line sector would be able to evaluate much better than others the value of this proposal with its reduced marginal costs and its potential revenues.

 The Citadels www.lecittadelle.com will be a sustainable project, "Lean & Green" and "Your Money & Your Life" (YMYL), meaning that it would undoubtedly offer many advantages for improving life for the elderly population. It will provide innovative solutions dedicated to the health and well-being for all those involved. More importantly, it offers the best quality and price ratio in the tourism sector in addition to promoting the best of 'Made in Italy'.

 Covid-19 has certainly created multiple problems and consequently enormous economic damage to companies operating in the tourism sector today. Cruise lines are operating with a reduced number of tourists and many ships remain stationary at various ports. The specter of a never ending evolution of the pandemic with its continuous diffusion of variants worldwide will presumably create isolation and detachment at a certain level in the shipping industry.

 The lack of strong action by international institutions and wealthy countries to support poor or underdeveloped ones leaves over three billion people without vaccines resulting in the circulation of the virus and the development of uncontrolled variants. This allows an increase in more resistant forms of the virus which would create a permanent situation of insecurity unfavorable to tourism, especially the cruise line industry, for several years to come.

 We are aware that a series of less efficient, less modern luxury cruise ships which have some technical problems are being decommissioned and that it is no longer convenient to solve some of those problems. In the absence of an adequate demand for investing and spending, no one knows how many years this uncertainty will continue and how many difficulties are involved in maintaining the cruise lines and its skilled workforce which is the real asset of the business. We certainly don't presume to suggest solutions to problems that leading cruise lines know very well and are preparing to tackle themselves.


---
 The time to start promoting and offering the Citadels services is now and this will continue over a minimum of three to four year period. Therefore, it would be possible to offer these services to the public when tourists begin to feel free to travel and desire a more personalized and safe offer based on their health and well-being.  If a world leader in the cruise industry shows interest in the Citadels and a "merger" of activities with synergies that strengthen this partnership, this integration can be explored as a "bridge" solution and be achievable in a short period of time.

 The first 50 Citadels will be built in the most popular Italian cities of art. Each Citadel will have 500 junior suites which can accommodate about 25,000 Baby-Boomers from around the world and an estimated 110 junior suite x 50 Citadels = 5.500 suite x 52 week = 286,000 annually time-sharing tourists family. This project shall become the center of attraction for the general public and tourists who frequent shopping centers, outlet malls and the like. Large commercial structures will be available for at least 360 ​​showrooms (this represents a total of 18,000 SME's) which are involved in creating an extraordinary contact for their customers with many exclusive top- quality products only available online.

 To attract the general public, each of the Citadels will have 5,000 seats to accommodate booked visitors. Each Citadel will offer high- end catering and entertainment activities in an attractive and well- crafted environment. A totally green environment, with structures having climate controlled interiors, is ideal for living and working. We envision an enormous amount of greenery (approximately 200,000 square meters of full capacity foliage) along with relaxing locations for spending free time and shopping in the green!

 The Citadels will be a worldwide novelty providing ethical relationship marketing directed at all visitors. This dream location begins with offering the free tasting of quality finger foods & beverages. This will attract the tourist's attention and members of the Citadel's staff will be on hand to listen to the various comments coming from the visitors. This will enable Citadel management to better understand the tourists' interests and needs. As a result, the Citadel staff will be able to better assist the visitors when it comes to their desires to buy original and exclusive quality Made in Italy products which can be shipped to any destination.

 Over time the Citadel services will ideally be booked in advance so the tourists can take advantage of a 30% discount by shopping and using the Citadel App. This will give them access to unimaginable benefits and advantages and there may be a time when there will be a 'sold out' message at which point the tourist will need to book at a later date.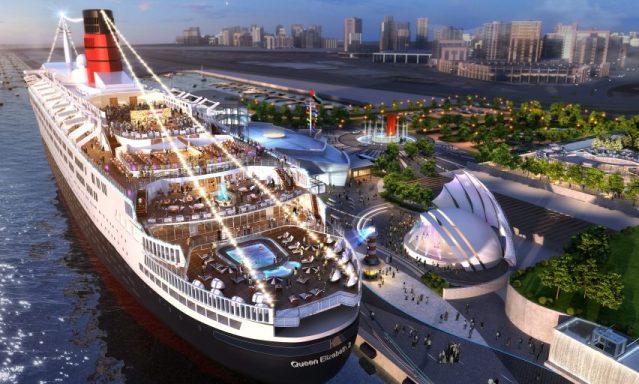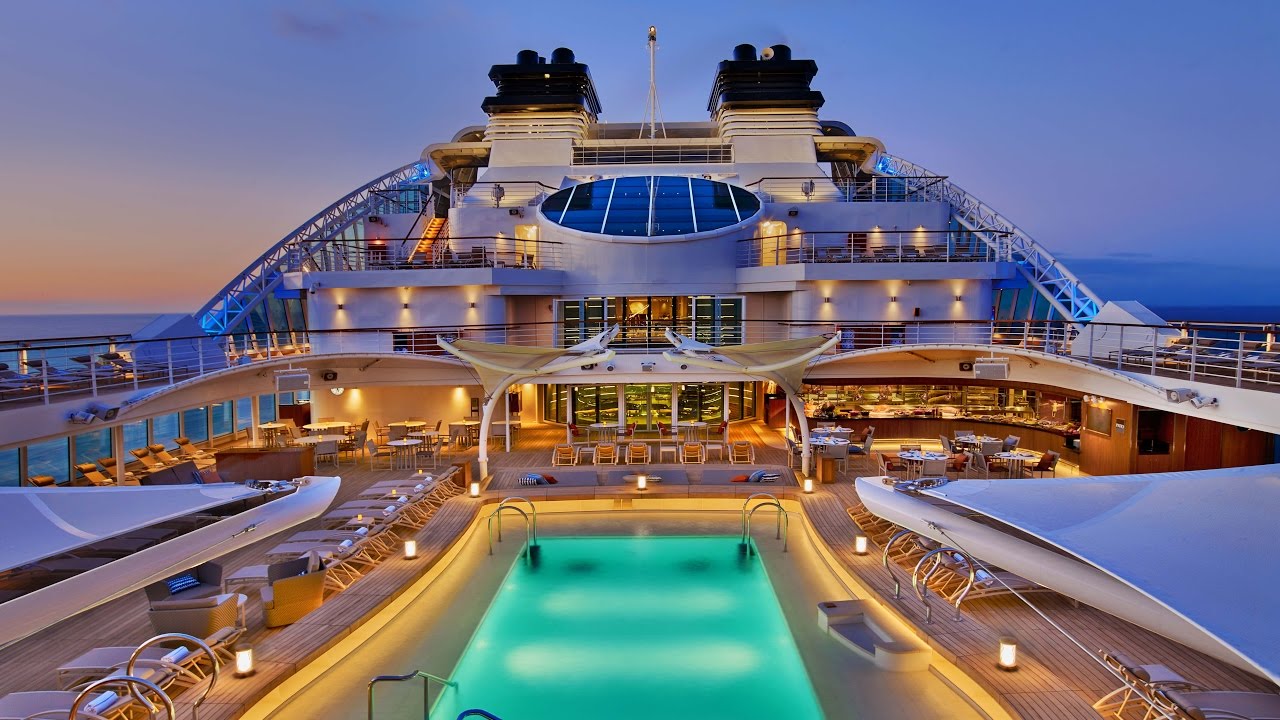 1) The ships that do not have a rosy future are the smaller ones with 600 to 700 cabins. Instead of being decommissioned, they can be moored at main Italian ports in collaboration with the fifty Citadels. This will create more demand than supply. For example, 50 ships stationed at ports in Civitavecchia, Venice-Marghera, Naples, Genoa, Ancona, Bari, Brindisi, Cagliari, Catania and La Spezia will create more development and new opportunities such as recreational services for the area which in turn will create many extraordinary employment benefits.

2) The ships will be able to conveniently host tourists on board and offer five-star services. This concept will attract the most demanding Baby Boomers worldwide and there are millions of them! Initially they will have the option of becoming resident guests and then as they approach a more advanced age, they can transfer to one of the many Citadels. They'll be able to conveniently purchase a time-share package for the weeks they desire and also be able to host relatives and friends during the year and spend unforgettable moments with them.

3) Time-Sharing on the ships (Ex. 200 cabins x 50 ships x 52 week = 520,000 contracts every 5 year) will be sold worldwide and introduced as a five-star stay with cabins that provide up to 4 accommodations, breakfast included, and a 30% discount on all food and services. The guest can choose a city such as Naples and then change that to Venice the very next year.

4) The other 400 to 500 cabins will be reserved for seniors, many of them single Baby Boomers (Ex. 50 ships and 20-25,000 guest), with an all-inclusive cost. They are already starting to reside on luxury cruise ships to experience a different life-style but the cost is very high. North Americans will be among the first to grab this offer which allows them to become a VIP resident guest on the cruise lines and in the Citadels. The offer is original, safe and more than sustainable.

5) The products of the best Made in Italy showrooms (10 Experience Centers = 6-8,000 SME's) will be a novelty and the number of showrooms must be such as to create curiosity and attractions for million of visitors which will make them travel to the various ports large and small.

6) At the large ports the free parking areas are generally adequate and reachable on foot. Initially, some resistance from local government towards the novelty of this proposal will eventually be overcome. It is for this reason that a green and sustainable program of the Citadels in collaboration with the cruise lines should be agreed upon by the Italian Government. Once they realize the importance of this program and the impact and the employment benefits derived for the benefit of Italian citizens along with a strong and sustainable promotion of 'Made in Italy' products, they'll understand how important this is for the benefit of all.

7) The real benefit is having many additional services for the Italian economy and the revitalization of port areas. At the various ports, light, mobile prefabricated structures will be used temporarily in adjacent areas. These areas can be returned to their state of origin by the end of the concession which could be max 30 years. Because of this idea, new construction will not be needed.

8) The commercial recreational areas to be built at the ports (and/or on ships) will operate at full capacity on weekends and holidays (approximately 120-150 days per year afternoons and evenings). The recreational areas will also be suitable for hosting rotating themed fairs throughout the year. This will give the SME's additional business opportunities. The opening of an 'Experience Center' to the general public will follow the Citadel's hours from 3:30 pm to 11:30 pm and on weekends and holidays from 10:30 am. The center will be extremely helpful and attractive to visitors.

9) The ships on average will be able to accommodate 2,000 to 2,500 visitors and even more guests for lunch and dinner and also offer a variety of shows and entertainment activities to all guests.

10) Relationship marketing on the road and Web-TV will offer the guests useful information as a recreational, entertainment and advertising tool. It will be connected to the Citadel network 24/7.

11) By integrating various activities, ideal conditions will be created for a better use of staff and a system by which rewarding all employees by dedicating a percentage of revenues from all bookings and by utilizing the Citadel App, more customer loyalty is created in addition to more qualitative services.